WE ARE CRIMINAL DEFENSE LAWYERS.
WE ARE KNOX DEFENSE.
Call now for your FREE CONSULTATION.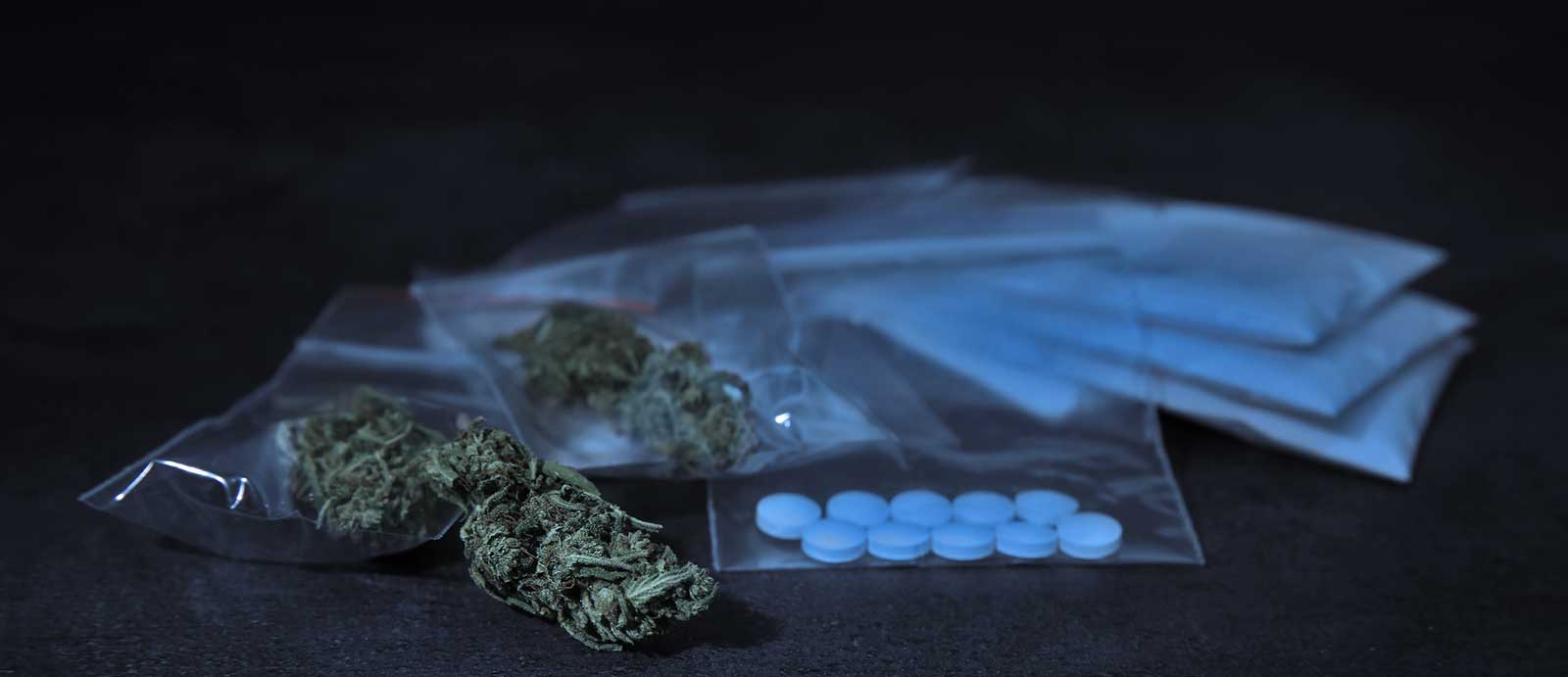 POSSESSION OF CONTROLLED SUBSTANCES
Understanding Drug Possession Charges in Tennessee
Drug possession charges involve the unlawful possession of controlled substances, narcotics, or illegal drugs. In Tennessee, the possession of certain drugs is prohibited by state law. The severity of drug possession charges depends on various factors, such as the schedule, type and quantity of drugs involved.
Drug crimes are classified into five categories in Tennessee: simple possession, possession with intent to sell or deliver, manufacture and sale, trafficking, and possession of drug paraphernalia. A simple drug possession charge is the most common type of drug charge and is most often leveled for relatively small amounts of drugs.
Drug possession charges can have significant legal consequences and can impact your life in various, often unexpected ways. To combat the consequences of drug possession charges, it is imperative to have aggressive legal representation that protects and effectively defends your rights. At Knox Defense, we are skilled, experienced criminal defense attorneys.  We understand the complexities of these cases and the impact they have on individuals and their families.  Our lawyers have handled countless drug possession matters for individuals facing charges in Tennessee. You can trust our experienced attorneys to provide comprehensive legal guidance in drug possession matters and to fight for your rights every step of the way.
Consequences and Impact of a Conviction for Possession
A conviction for drug possession in Tennessee can result in severe penalties, including:
Incarceration: Depending on the type and quantity of drugs involved, a conviction may lead to imprisonment ranging from a few months to several years.
Drug Rehabilitation Programs: In some cases, the court may require participation in drug rehabilitation programs as part of the sentencing process.
Fines and Costs: The court may impose substantial fines, which can add financial burden to an already challenging situation.
Collateral Consequences: A conviction for drug possession can have long-lasting impacts on various aspects of your life, including employment prospects, educational opportunities, and personal relationships. It can also affect professional licenses and immigration status.
Trust Knox Defense for Your Defense
We provide the critical experience necessary to navigate charges of drug possession in the courts of East Tennessee.  We are dedicated, comprehensive, strategic criminal defense lawyers with a proven history of successfully defending all types of drug related charges. We are relentless advocates and will explore every available pathway the best possible resolution of your case.
Contact Knox Defense today for a free, confidential consultation. Call us at 865-269-9226, chat with our online receptionist, or complete the form on any page of this website to get started.