WE ARE CRIMINAL DEFENSE LAWYERS.
WE ARE KNOX DEFENSE.
Call now for your FREE CONSULTATION.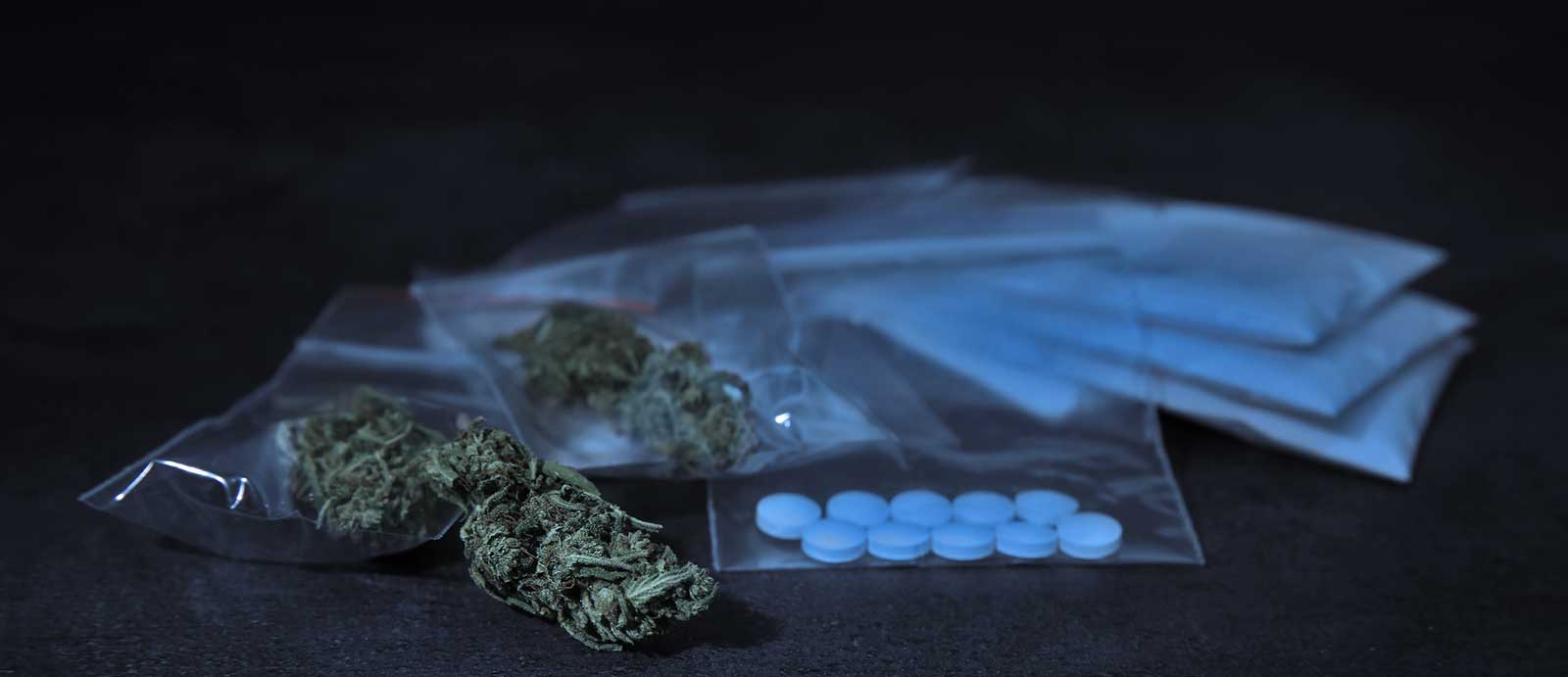 DRUG TRAFFICKING CHARGES IN TENNESSEE
Drug trafficking involves the illegal transportation, distribution, sale, or importation of controlled substances or illegal drugs. In Tennessee, drug trafficking is a serious offense, and the severity of the charges depends on various factors such as the type and quantity of drugs involved, as well as the individual's role in the trafficking operation.
The consequences for conviction of drug trafficking charges not only carry severe legal penalties, but can also have significant impact in other areas of your life. Effective, experienced legal representation is required to mount a strategic defense while ensuring you are treated fairly and your constitutional rights are protected. At Knox Defense, we are skilled and successful criminal defense attorneys with decades of experience defending individuals facing drug trafficking charges in Tennessee. Our lawyers understand the complexities of these cases and the impact they have on individuals and their families. We are committed to providing unwavering support throughout your case.
Consequences and Impact of a Conviction
A conviction for drug trafficking in Tennessee can result in severe penalties, including:
Imprisonment: Drug trafficking convictions often carry significant prison terms, ranging from several years to decades, depending on factors such as the type and quantity of drugs involved, as well as the individual's criminal history.
Fines: The court may impose substantial fines, which can add financial burden to an already challenging situation.
Enhanced Penalties: If the drug trafficking offense involves commonly charged aggravating factors such as the involvement of minors or the use of firearms or maintaining a dwelling for the purpose of drug distribution, the penalties for trafficking may be enhanced.
Other Consequences: A conviction for drug trafficking can have long-lasting impacts on various aspects of your life, including employment prospects, educational opportunities, and personal relationships. It can also affect professional licenses and immigration status.
Trust Knox Defense for Your Defense
When facing drug trafficking charges in Tennessee, it is crucial to have an experienced criminal defense attorney by your side. We are dedicated, successful criminal trial lawyers.  We provide comprehensive legal strategies crafted to your unique case.
Contact Knox Defense today for a confidential, cost-free consultation. We will guide you through the legal process, answer your questions, and fight tirelessly to protect your rights and future.  Call us today at 865-269-9226, chat with our online receptionist, or complete the form on any page of this website to get started.