WE ARE CRIMINAL DEFENSE LAWYERS.
WE ARE KNOX DEFENSE.
Call now for your FREE CONSULTATION.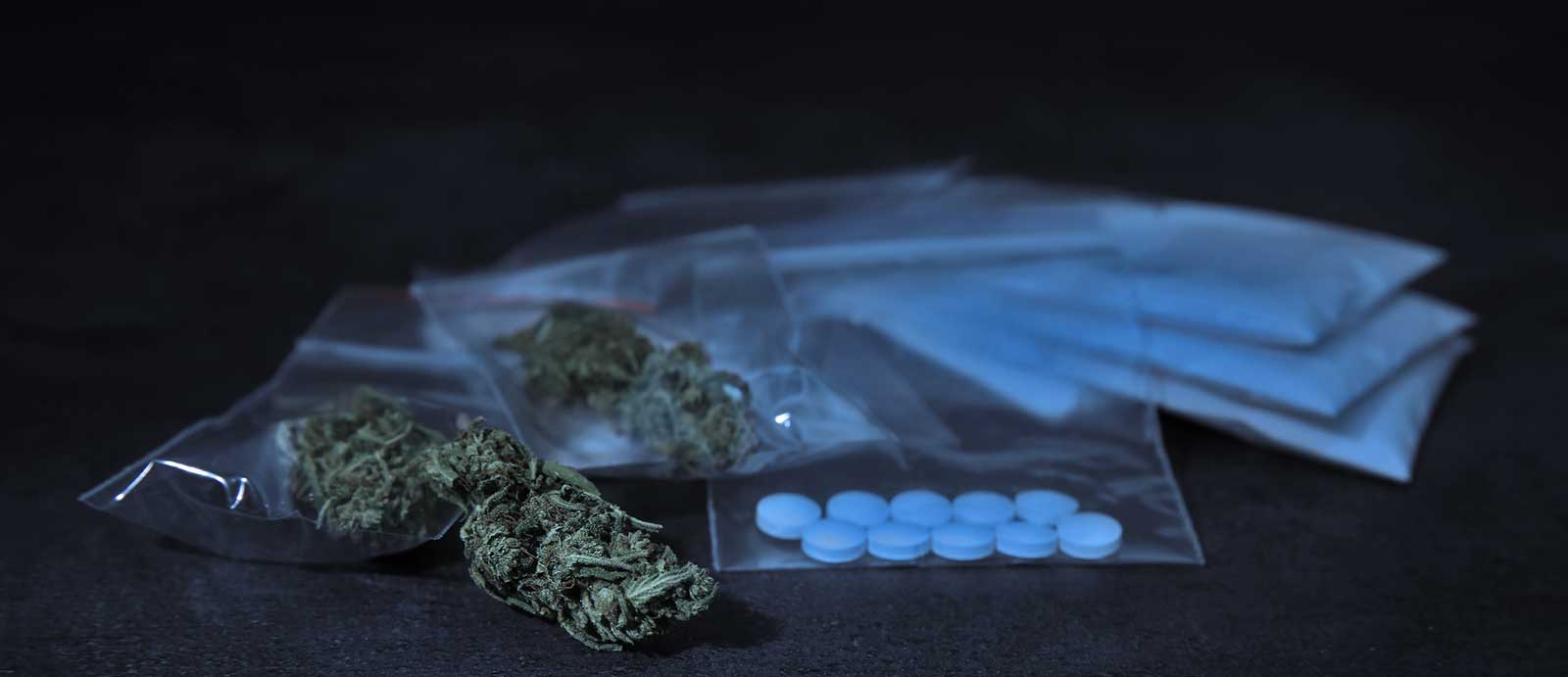 Prescription Drug Fraud & Unlicensed Possession
While the State of Tennessee has taken a strong stance against all drug crimes, it has a distinct category of criminal offenses targeting prescription drug fraud. Prescription drug fraud is the unlawful possession of prescription medication for either personal use or profit. Prescription drugs are medications that are prescribed by healthcare practitioners and available to the public through a licensed pharmacy. Prescription drugs are, by their very nature, controlled substances, and they are heavily regulated.
Common Prescription Drug Crimes
Under Tennessee law, it is illegal to possess a prescription medication acquired through the means of fraud, forgery, misrepresentation, or deception. Possession of a controlled substance through those means often leads to some of the common prescription fraud offenses, which include:
Forging or altering a prescription
Impersonating a pharmacy patient
Misrepresentation about medical symptoms to obtain controlled substances
Doctor shopping or failing to disclose prior prescriptions of controlled substances
Federal Drug Crimes
While all drug crimes are serious, some offenses for prescription drug fraud are prosecuted as federal violations. The decision to prosecute drug crimes as federal offenses ultimately lies at the discretion of federal prosecutors and law enforcement. Factors that often lead to a federal offense include:
substantial amount of drugs involved
transport of drugs over state lines
commission of a crime on federal property
being a repeat offender
Tennessee Drug Crime Penalties
In Tennessee, it is a felony to distribute, manufacture, or possess controlled substances with the intent to distribute without a medical purpose. In addition, it is a felony to conspire with another in attempt to commit these crimes. Tennessee's drug schedule classifies all drugs based on their potential for abuse and dependency. Controlled prescription medications are included in Tennessee's drug schedules the same way cocaine, heroin, and marijuana are. Drugs contained in Schedule I are considered the most dangerous and those in Schedule VII as the least addictive and dangerous. Schedule II contains drugs that are normally prescribed but have a significant risk of dependance, such as adderall and oxycontin, where drugs in Schedule IV have a lower risk of dependency such as valium and Xanax. While merely possessing controlled substances for personal use in Tennessee is generally only a misdemeanor, such a conviction can still carry a jail sentence up to one year, and some drugs like methamphetamine carry a mandatory-minimum jail sentence even for first-time offenders with a misdemeanor conviction
Tennessee Drug Conviction Consequences
Being charged with any type of drug offense in Tennessee is a serious matter that can have long-lasting implications, regardless if you are a first-time or a repeat offender. First-time offenders of prescription drug crimes are not shielded from being charged with a felony offense or subject to lengthy prison sentences. Additionally, it is not uncommon for offenders to be prosecuted for other related drug violations, making the penalties much more severe. Penalties that can be imposed include fines from $1,000 to $100,000, a criminal record, license suspension or revocation, federal program exclusion, asset seizure or forfeiture, imprisonment, probation, and community service.
With the help of a criminal defense attorney experienced in the defense of state and federal prescription drug charges, the outcome of your charges can be drastically improved. For those afflicted with addiction, we can assist with the process of court-approved rehabilitation so you can voluntarily seek treatment and potentially avoid jail. If you have been charged with a drug crime in East Tennessee, it is critical that you seek advice and representation from an experienced criminal defense attorney right away. We are Knox Defense. Our lawyers have more than seven decades of combined experience defending thousands of Tennessee citizens against a full spectrum of drug-related offenses in both Federal and State courts. We can help you, too.
At our initial consultation, we will discuss the charges you are facing and provide you with realistic options so you can make informed decisions about your defense. In evaluating your case, we will build a solid strategy to secure the best possible outcome for your unique situation. Our attorneys have decades of experience in protecting our clients' freedom and liberty both in and outside of the courtroom. Call us today for a free confidential consultation at (865) 269-9926 or complete our online form here.